Telefónica is one of the leading integrated telecommunications operators in the world in terms of providing communication, information and entertainment solutions, and is present in Europe, Africa and Latin America. It is present in 25 countries and it has a portfolio containing over 299.7 million customers as of September 2011. The Group came in fifth worldwide in the telecommunications sector in terms of market capitalisation, and is the largest integrated European operator. As of 30 September 2011, it came fourth in the Eurostoxx 50, which groups together the largest companies in the Eurozone.
The Zero Zero Diagonal Tower, created by the Massip-Bosch Arquitectes Studio, Telefónica's new headquarters in Catalonia, has become a new emblem in the skyline of Barcelona due to it being 110 metres in height. The tower is located in the 22@ district and adds to the architectural uniqueness of the seafront of Barcelona at the start of the Avinguda Diagonal, as it is beside the Fórum building by Herzog y De Meuron. Its future neighbour will be the Spiralling Tower by Zaha Hadid.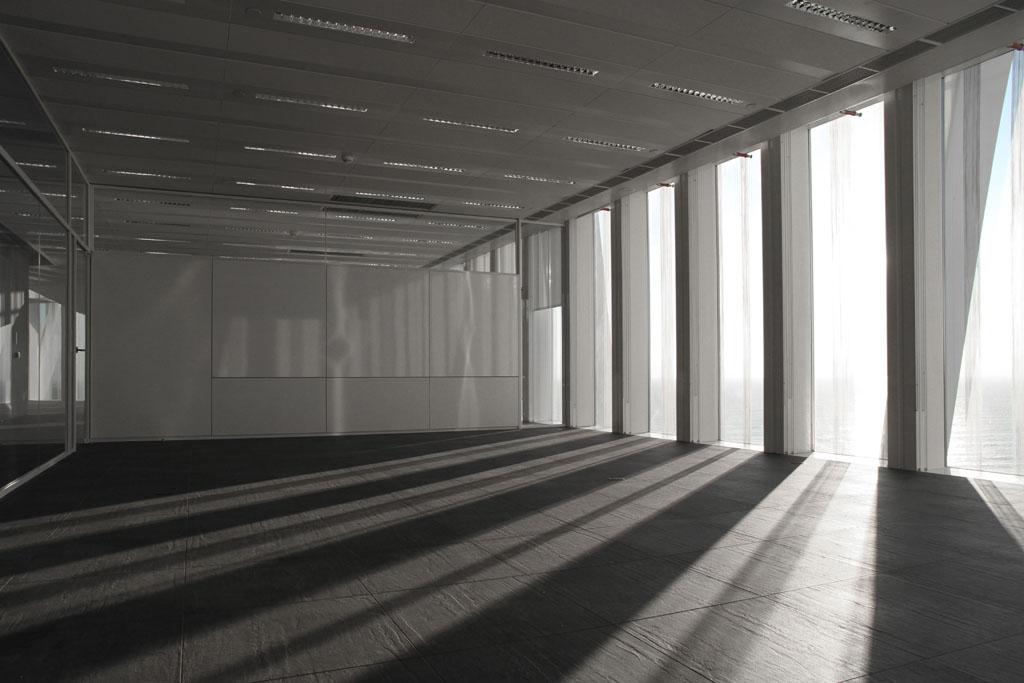 Full of light
The tower, with its white profile in a rhombus-diamond shape, has 24 floors above ground and two floors below ground for 280 parking spots. The building has a lot of space and a bright, luminous feeling thanks to the light streaming through slim veins in the façades. ARLEX has made the most of this light by using transparent panels, sections, white screens for the interior layout of the 4,200 m2 of Telefónica's headquarters.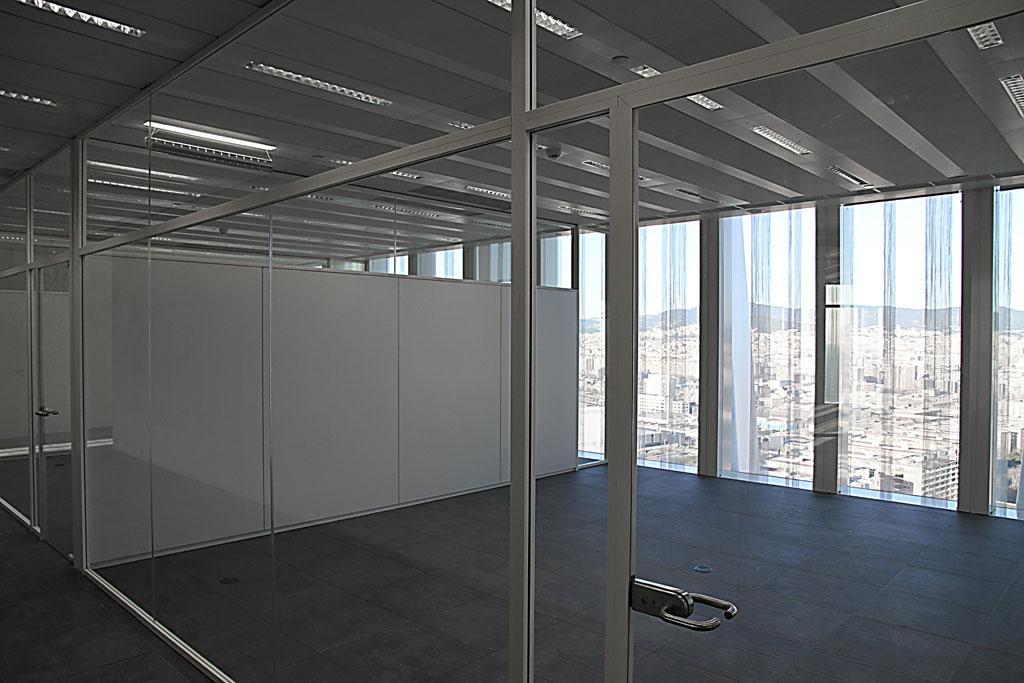 Visual cohesion
The front panels of the offices and the meeting rooms are glass floor-to-ceiling screens with a double-height white section, coordinated with the top glass swing doors. The dividers, perpendicular to the façade and located between the offices, are solid screens that go from the floor to 2 metres in height. The sections on the ceiling and the façade are made entirely from glass to give visual cohesion to the ceilings and increase the amount of natural light in the floors. Magnetic boards were placed on the solid screens to help meetings go smoothly. The screens adapt to the building and reach a total height of 4,350 mm on the 2nd and 3rd floors.